nopCommerce Managed High Performance PCI Compliant Hosting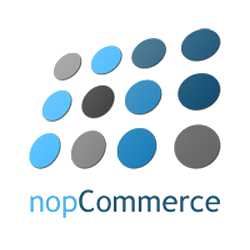 When selecting a host for your online nopCommerce storefront, you want a team familiar with nopCommerce, proven reliable and knowledgeable in the e-commerce industry, and the platform your shopping cart is based on. Drundo, a nopCommerce Hosting Partner, is fully compatible with nopCommerce hosting requirements and has the experience and expertise you demand to be competitive and successful in the online marketplace. We even include assistance with nopCommerce upgrades and maintenance releases. Host your nopCommerce based storefront with experts who not only host but actively develop and extend nopCommerce functionality.
Want lightning-fast page load times, industry-leading server uptimes, and dedicated customer service but don't want to pay a lot? Our managed hosting solutions consistently outperform the completion in speed and stability by using enterprise-level IBM datacenters and limiting each server to 5-10 sites. Compare that to sharing one server with 50-100 other sites like what many "unlimited" hosting providers offer and you'll see why so many nopCommerce storefront owners stay with Drundo for years.
Want your own dedicated blazing-fast server with guaranteed uptime, 24/7 rapid-response monitoring, enterprise-level security, and no long-term contracts? Our Dedicated Base and Dedicated Rage hosting plans are ideal for medium-sized Kentico sites that required affordable high-performance servers and dedicated customer service. All dedicated server plans come with Free Migration, Dedicated Phone Support, and Development Assistance.
Medium Traffic WebSites
Perfect For Sites That:
Have Less Than 1,500 Daily Visitors
Want To Save Money By Sharing A Server Environment With Other Ecommerce Sites
No Setup/Cancellation Fees, 14 Day Free Trial
Starting at
$95
.00
/Month
High Traffic WebSites
Perfect For Sites That:
Have Less Than 10,000 Daily Visitors
Want A High-Performance Fully Managed Private Dedicated Server Environment
Need 24/7 Uptime Monitoring And Development Assistance Service
Starting at
$349
.00
/Month
High Traffic WebSites
Perfect For Sites That:
Running on Microsoft Azure Cloud
Want Expert Azure Architect and Management Advise
Need 24/7 Uptime Monitoring And Dedicated Customer Service Agent
Starting at
$195
.00
/Month
I can't tell you how pleased I am with my website. It is working so much better now. I am starting to get orders now, something that was totally lacking before. Thanks so much for all you do, it is appreciated.
Truly glad that we found you to host and support our ecommerce website. Fantastic job from day one, year and a half ago till now!
Just wanted to say thank you for getting us switched over and taking care of us in a timely manor. We really appreciate it. I will definitely brag on you to other business. — Thank you,
First, thank you for all your help with the email issues we were having yesterday. It is very appreciated and reminds me of why I prefer to do business with Drundo!!!